Visit us at the exhibition of health, personal growth, prevention and life style:
4. – 5th March, 2017, address: Michnův palác, Malá Strana.
Program in Czech: http://www.minervazdravi.com/
INVITATION, Tatjana Micic: https://www.youtube.com/watch?v=5hO0nPruKV4
Seminars scedule for the year 2016 here.
Fragrant Market - Address: Dům U Bílého pelikána, Malá Strana, 30th of May 2015. 2 – 6. P.m.
Pearls of The Studio Well-balanced you can find here: Salon Avenue Life Style and & Fashion
Seminars scedule for the year 2015 here.
December 2014 events:
WORKSHOP: Pearl the essence of woman, Lunar energy
9th of December 7 - 9 p.m.
Salon Avenue Life Style and & Fashion
Anenská 3 Prague 1
Advent Market at Mala Strana
6th of December 11 a.m. - 8 p.m.
Dům U Bílého pelikána
Backyard No.9 at: Maltézském náměstí.
WORKSHOP: Pearl – symbolic and meaning
26th of November 7 - 9 p.m.
Salon Avenue Life Style and & Fashion
Anenská 3 Prague 1
Oriental pre-Christmas market in Prague
Coffee room Les Camarades, Myslíkova 13, Prague 1
6th of November, 4-9p.m.
Organized by:  www.zareadesign-eshop.cz and www.well-balanced.cz
List of seminars and public events planned for the autumn of the year 2014:
Maitrea:
Personal growth seminars:
14. 9. Chiron - zraněný léčitel
13.10. Jak jít za tím, co vás přitahuje? - Nasměrujte svou mysl a přitáhněte energii
27. 11. Zkouška moudrosti a výzva volnosti - Krize třicítky a čtyřicítky v životě člověka
U Džoudyho:
Time: 18 - 20.00h
Personal growth seminars:
10. 9. Neptun a hlubší dimenze Vašeho bytí
8. 10. Spřízněné duše nebo jak se potkat v čase
Feng shui seminars:
12. 11. Feng shui a kouzlo osmičky - 88 - neboli jak zapojit duchovní a materiální svět
10. 12.  Zvýšení příjmu z pomoci Feng shui


Dezain ten: www.d10.rs + Studio Well-balanced
Joint venture and presentation in Belgrade
Prodajna akcija na Vračaru - probudite osećaj za neprolazne vrednosti
22. květen v 17:00
Showroom: Radivoja Koraća 1, Vračar, Beograd


Oriental Market in Prague
Find more about that:
Orientální trhy v Praze
14. červen v 0:00  Dům U Bílého pelikána ve městě Malá Strana, Hlavní Město Praha

Feng shui workshop and seminar with the video presentation
What does space mean?
DATE: 12. červenec 2014.
TIME: 10 – 18.00h
PLACE: Dům u Bílého Pelikána www.upelikana.cz
PRISE: 1200 Kč
LECTURER: Tatjana Micić Ph.D.


---
Recommended reading in Czech: Co je to astro-psychologie a kdy může být užitečná?

New interwiev in Czech on the subject of Feng shui with Tatjana Micić: 
Kudy vchází štěstí aneb Feng shui v praxi
E-shop Zarea Design sells beautiful exotic lamps and Studio Well-balanced silk home accessories. Even though you will not find those goods in our e-shop you can purchase them in the Studio. To arrange a meeting, call: +420 608 123 288.  
Studio Well-balanced goods that can be found in Zarea Design e-shop are: silk pillows (patchwork, cherry blossom and rose) and table runners.
St. Valentine's Day – talks and market
Look forward to chat with astrologer, astro-psychologist and parfeum expert: Ondřej Habr, Tatjana Micić and Petra Hlavatá.
During the evening you may purchase Valentine  gifts:  perfumes, pearls and silk.
Time: 13th of February 2014, 6.30 – 9.00 p.m.
Place: Dům U Bílého pelikán, Maltézské náměstí č. 9, in the yard,  Prague 1
Admission free, reserve a place in advance please.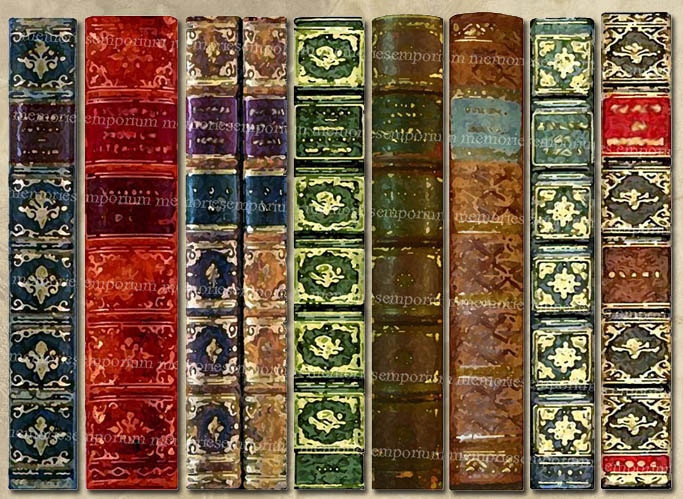 Seminars in the year 2014:
Maitrea,  The Center  for Personal Development , you'll see our seminars here: www.maitrea.cz
U Džoudyho – bookstore and the tee house, look up our seminars in the Calendar of Events: www.udzoudyho.cz
News of the year 2014:
Dům U Bílého pelikána open public discussions on astral and astro-psychological topics, look up more info in the Calendar of Events: www.upelikana.cz
Meet us at Christmas markets at Maltézské náměstí 9,
organised by Dům u bílého pelikána (White Pelican) from 20th of November to 20th of December, each day from 3 - 7p.m.
You will find our gorgeous things there from 12th to 15th and later at 18th and 20th of December.
Christmas market of Studio Well-balanced:
What to expect: beautiful stuff from the far East
When? From 6p.m. on, at the 14th of November
Where? Olive Point, Americka street 29, at Vinohrady
More info: phone 608 123 288
Well-balanced Studio Christmas market starts already: you can purchase the most beautiful fabrics for your home, made of luxurious Chinese silk (pillows, tablecloths, napkin bags, lady bags, table runners, bags for glasses etc.) and newly designed silk scarves and accessories made of cashmere.
We are cordially inviting you to the event organized by Dům u Bílého Pelikána and Well-balanced studio: Pearl – the essence of woman.
Time: 22. 10. 2013. at 6pm
Place: Dům u Bílého Pelikána. Maltézské náměstí 9, Malá Strana, Prague 1
www.upelikana.cz


It is our pleasure to recommend: Advent Concert, organised by The Czechoslovak Chamber Orchestra Prague. More info:  www.cskopraha.cz
News in the year 2013:
For the summer – jewelry with Murano glass. Feng shui masters would say: wear different colored glass to lift up your mood! You can purchase jewelry with Murano glass and pearls in the Well-balanced studio. Please, make the appointment in advance, by phone.




Have a look on our new seminars in the: Maitrea – The Center for Personal Development , Dům U Bílého pelikána, Pilates , yoga - Liberec




Well-be summer event: 22. 4. 2013, in the coffee house: Les kamarades
In the year 2012:
Christmas market of the Well-balanced studio will be held at the end of November or at the beginning of December. Please contact us for more information. Charming things will be there for you:  pearls, silk scarf, silk ties and accessories made of very fine Mongolian cashmere.
On the 1st of November 2012, Well-be studio oorganizes  a coffee party and market in the cafe Les Camarades in Myslikova Street.
Since the beginning of November our clients are using  The Roman Spa again in the lovely Boscolo hotel Charles the IV.  Contact  us to learn more about Well-balanced membership card. Boscolo: prague.boscolohotels.com
Thanksgiving of Well- be studio - a very special event that we organize for the second time already.  Free entrance for our clients at the concert:  Antonín Dvořák: Stabat Mater , NAO Chorus, Československý komorní orchestr Praha a Čeští symfonikové, Sobota, 20. Říjen, 2012, začátek v 19.30h., Obecní dům, Smetanova Síň
Seminars in Maitrea for the season autumn/winter 2011/12: www.maitrea.cz


News from our e-shop – we have started to sell silk scarves and ties, as well as accessories made of very fine Mongolian cashmere. Necklaces made of lapis lazuli are novelty as well. Allow yourself to enjoy the long-lasting beauty with your studio Well-balanced!


We have participated in the ten year anniversary of the very friendly company Dormeo: www.dormeo.cz

- see our pearls in Municipal house:
- also in the Horoscope boutique:


- and Boutique Miriam:
- and meet us here:
See also what was written about us: